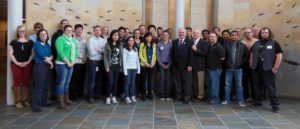 Ongoing training of the professional workforce in a company is strategic to sustaining appropriate service capability.  In mineral processing, several complementary disciplines add significantly to this practice, such as:
Grinding Strategy
Semiconductor Theory
Electrochemistry
Mineralogy
Flotation Fundamentals and Collector Selection
Sampling and Metal Accounting
We also can develop other courses, depending on client requirements.  Let Flowsheets formulate and deliver a short course tailored to your needs….