Dr Norm Lotter, Flowsheets Metallurgical Consulting Inc., attended MEI's Process Mineralogy 17 conference in Cape Town, South Africa, from the 20th to the 22nd March.  The conference was held at the Vineyard Hotel, which is located at the foothills of Table Mountain, and offers a stunning view of part of the mountain.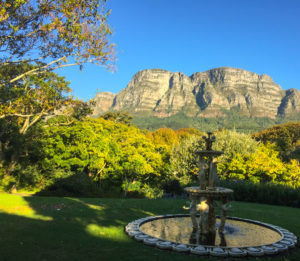 The balance of papers presented was excellent, and the networking was positive and useful.  Norm presented a paper on sampling together with Dr Cathy Evans, JKMRC, shown below.  In this case, the study went as far as the microscopic sampling of particles for liberation.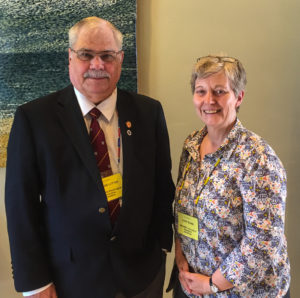 Norm has been nominated for the Fray International Award recognising his career-long contributions to mineral processing.  Here he is shown with Prof Dee Bradshaw, Director Minerals to Metals programme, University of Cape Town, who will be one of the supporting co-chairs at the conference in Mexico where the award will be presented.  An article on this award is available at the Minerals Engineering website http://www.http://min-eng.blogspot.ca/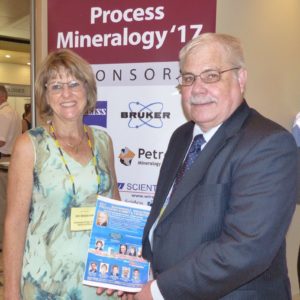 Another very interesting and useful paper on sampling was presented by Karin Engstrom, LKAB  Sweden, on the use of semivariograms in an iron ore processing plant to establish optimum spacing between sample increments.  Karin is shown with Norm below.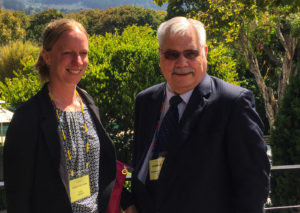 Steve Williams, President and CEO of Pasinex Resources, presented a very interesting paper on the development and business strategy of the zinc ore resource in Turkey so as to deliver  an early positive cash flow from high grade cobbed ore whilst the exploration programme continued drilling to measure the resource for a mineral processing plant.
During the conference week the JKMRC launched their next monograph entitled "Process Mineralogy".  The book took 8 years to assemble.  Many contributing authors wrote chapters for the book, covering a wide range of topics.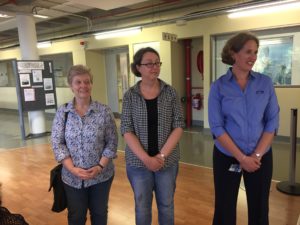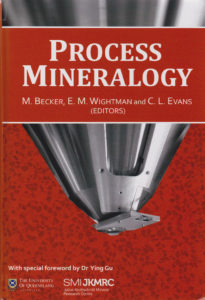 The conference dinner was held at the Lagoon Beach hotel, from where a stunning sunset was enjoyed.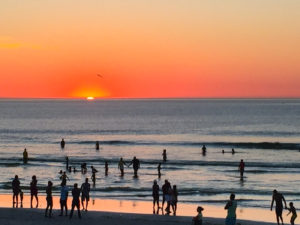 Modern Process Mineralogy has developed to a point where it is delivering significant business value to projects and operations.  This has become a conference to mark and attend.  Barry Wills and his MEI team, and the contributing authors, are to be congratulated on a fine delivery.