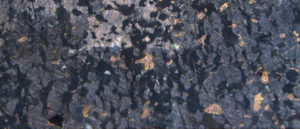 Samples – not Specimens
Get more reliable information from true, or correct, samples.  Do not be misled by specimens, which do not represent the stream from which they were mistakenly taken.  Rather, true or correct samples taken from mineral processing plants  are obtained by observing a set of rules and models developed by Pierre Gy, covering:
Minimum Sample Mass models
The Rules of Unbiassed Sample Extraction
The Semivariogram
The Safety Line
Gy's sampling models work well, however his book describing them is difficult to understand.  Flowsheets has developed a set of simple explanations of these models that project and operations staff readily understand; thus their use becomes practical and remains at the best practice level.
Whether you are focussed on developing better confidence in your metal accounting, or on arranging a plant survey to identify and diagnose performance opportunities, we can formulate a project tailored to your needs.  We have over thirty years of practical experience in best practice sampling.
Let Flowsheets assist you in your project with best sampling practices…..
Lotter, N.O. Review of Evaluation Models for the Representative Sampling of Ore, J. S. Afr. Inst. Min. Metall., July-August 1995, pp. 149-155.
Lotter, N.O., Stratified Sampling of Drill-Core, proc. Canadian Mineral Processors, Ottawa, January 2010, Paper No. 11, pp. 163-179.
Lotter, N.O., and Evans, C.L., 2017.  Sampling – a Key Tool in Modern Process Mineralogy, proc. MEI Process Mineralogy 17, Cape Town, March 2017.
Lotter, N.O., Evans, C.L., and Engstrőm, K., 2018. Sampling – a Key Tool in Process  Mineralogy, Minerals Engineering, 116, (2018), pp. 196-202.