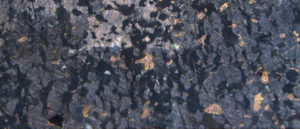 Platreef Harzburgite Drill Core (Courtesy of Ivanhoe Mines Ltd)
A sample….or a specimen….?  What is the difference…?
It could mean the difference between success and failure for a project.  The eminent works of the late Pierre Gy address this problem in a fundamental and scientific manner.  The inclusion of best practice sampling methods in a project reduces the project risks, using:
Minimum Sample Mass models
The Rules of Unbiassed Sample Extraction
The Safety Line
The above applies to all of the typical sources of ore for characterisation, such as:
SAG Mill Feed
Crushed Ball Mill Feed
Drill Core
Blasthole Chips
The above also applies to plant survey samples taken for mass and value balancing and mineralogical characterisation, as well (and very importantly) as to sampling for metal accounting.
Let Flowsheets assist you in your project with best sampling practices…..
Lotter, N.O. Review of Evaluation Models for the Representative Sampling of Ore, J. S. Afr. Inst. Min. Metall., July-August 1995, pp. 149-155.
Lotter, N.O., Stratified Sampling of Drill-Core, proc. Canadian Mineral Processors, Ottawa, January 2010, Paper No. 11, pp. 163-179.
Lotter, N.O., and Evans, C.L., 2017.  Sampling – a Key Tool in Modern Process Mineralogy, proc. MEI Process Mineralogy 17, Cape Town, March 2017.
Lotter, N.O., Evans, C.L., and Engstrőm, K., 2018. Sampling – a Key Tool in Process        Mineralogy, Minerals Engineering, 116, (2018), pp. 196-202.